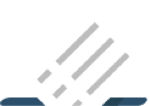 What to expect when voting for the first time
Voting looks different for everyone. You may choose to vote at your local voting centre on Election Day, at an Early Voting Centre, or you might need to complete a postal vote. 
If you vote in person, you should expect to wait in a line (not for too long!) to get your name marked off the electoral roll. When you get to the front of the line, you'll be asked three questions: your name, your address, and if you have voted in this election before. You must answer these questions honestly. If you don't feel comfortable speaking, you can show your ID card to provide your name and address. 
Once you've answered these questions, you will be given your ballot papers and told how to fill them out. If you have any questions, you can always ask the election officials for help. After getting your ballot papers, you'll be directed to a voting screen where you can vote in private. If you make a mistake, take your ballot papers back to the election official and swap them for a new one. Once you've filled in your ballot paper(s), take it to the ballot box and place it in the correctly labelled  box. Now, you're free to go home and buy a democracy sausage on the way!